Bass Tournaments – Big Mouth means Big Money
It has arrived. The 2019 tournament schedule for the Bass Pro Tournament series is out. Whether you're a seasoned tournament veteran or a first-time competitor that loves fishing tournaments, that means now is the time to start planning.
Fishing tournaments have become more popular during the past few years. From small crappie tournaments to the well-known Bass Pro tournament circuit, you can find these events all over the USA throughout the year.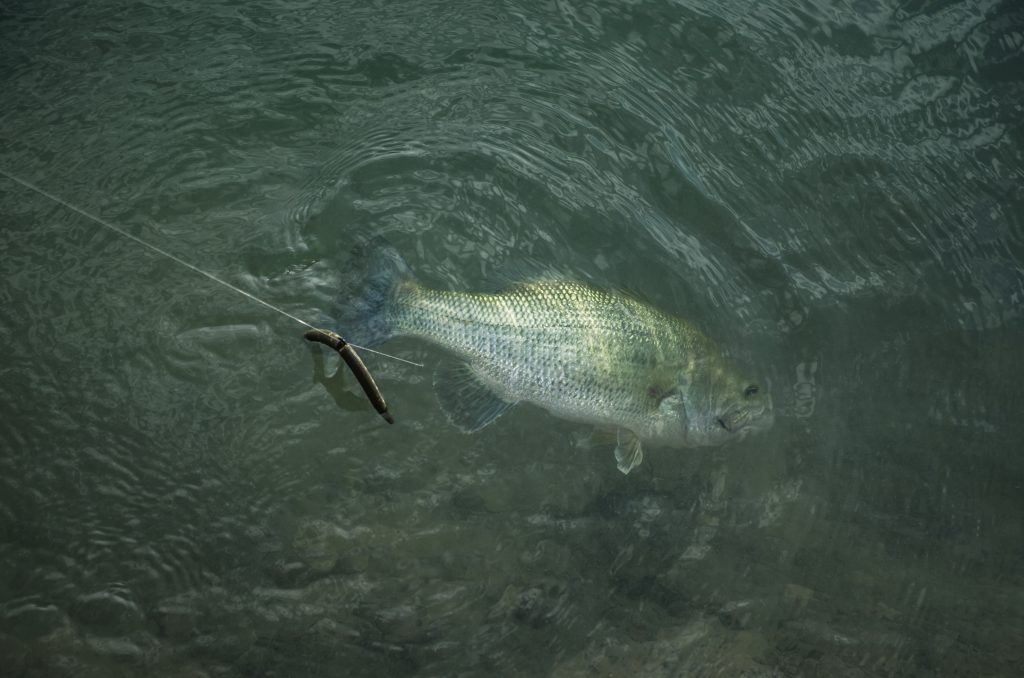 The most common question I hear about bass tournaments is, "why would I want to do that? Why would I want to spend the day fishing for a catch-and-release?" My response is usually, "why wouldn't you?"
Angler's Bass Tournaments
The anglers who compete in bass tournaments are serious about their fishing. Make no mistake, a fishing tournament may seem odd to the average Joe, but there's a reason bass tournaments are shown on ESPN.
These are true competitions, and like any competition, this is a way to test your skills and up your game. If you're fishing for more than food, then it's time to test your metal.
So, if you're ready to see if you've got what it takes to be bass fishing champion, read on my friend.
Time, type, and trophies!
The first thing you need to decide is what type of tournament you want to enter and at what level. There are kids fishing tournament events, local events, national events, even college-specific events. Heck, there's even on-line events.
"What?" I hear you cry. "An online bass tournament?" Yup. With modern cell phones and apps there are now online tournaments where anglers document their catches each month and the top catches are awarded prizes. And I mean high-level prizes, like $10,000 or more.
Traditional events, like those televised, are organized throughout the country and there is serious money to be won. Events through major organizations, like those on the Angler's Choice Tournament Trail, give away hundreds of thousands of dollars in prize money.
Once you have decided on the type, and assuming it won't be a virtual tournament, you need a tournament schedule. A quick search online will yield a trove of information and schedules for local and national events.
Grab the schedule, find the fishing tournaments nearest you, and get going. Just remember, like any good competition, there are rules that have to be followed.
What you need – You know I got it!
It is always a competitor's responsibility to know the rules of the event. Make sure to check yours. Rules differ from event to event and between organizations, however there are a few rules that are common to almost all events.
Despite the historic connection between fishing and alcohol, no drinking is allowed during the event and competitors can be disqualified if they are not sober at the start and end of the day.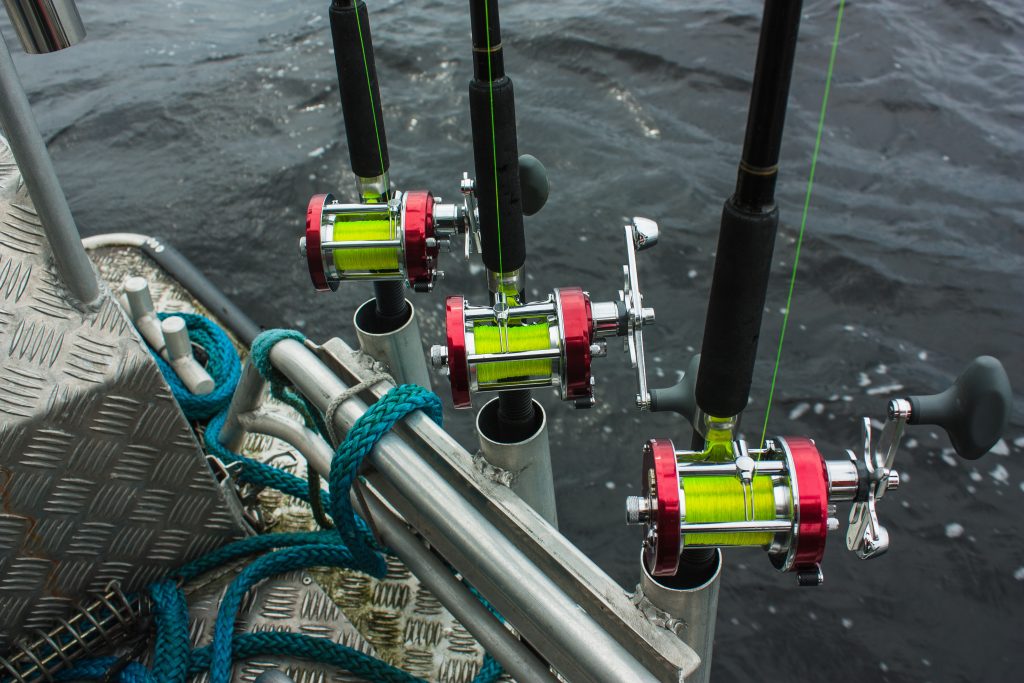 Gear is often limited – no live bait, only one line in the water at a time, no trolling motors – so you need to ensure you are using the right gear for your event.
For example, in Louisiana fishing tournaments, anyone can enter a local or state event. On the other hand, in Ohio Fishing Tournaments are only open to those who are members of an Ohio fishing club.
If you go to a Florida Bass Fishing Tournament, you can only use artificial lures and all fish must be hooked in the mouth. In a Texas tournament, side hooking is legal and you are allowed to use pork rinds as bait.
So know the rules before you spend time, money, and effort to enter an event. Oh, and by the way, almost all tournaments allow the winners to be given a polygraph (lie detector) test to ensure they are truthful about their catches.
Boats, Scales, and Savings
Two pieces of equipment that are needed for all bass tournaments are a good boat, and tournament fishing scales. While there are events for kayaks, shoreline fishing, and non-motorized boats, the majority and largest events require a good boat.
Tournament bass boats can get expensive, but you don't need to break the bank just to enter an event. Often events allow multiple anglers on the same boat, meaning you can share space and costs.
If you are really good, and the bass bite your way, you can even win boats at some of the larger events.
Pro tournament scales are another must have for events. You want to ensure your measurements are legitimate and acceptable by the event organizers. While pro scales can be expensive, there are also good budget-minded ones out there for the new competitor.
Like many competitions, the more you do, the higher quality you get, the more your equipment costs. You can get a decent baseball glove for $30, or a professional MLB glove, only for first basemen, for $600. The same is true in angling.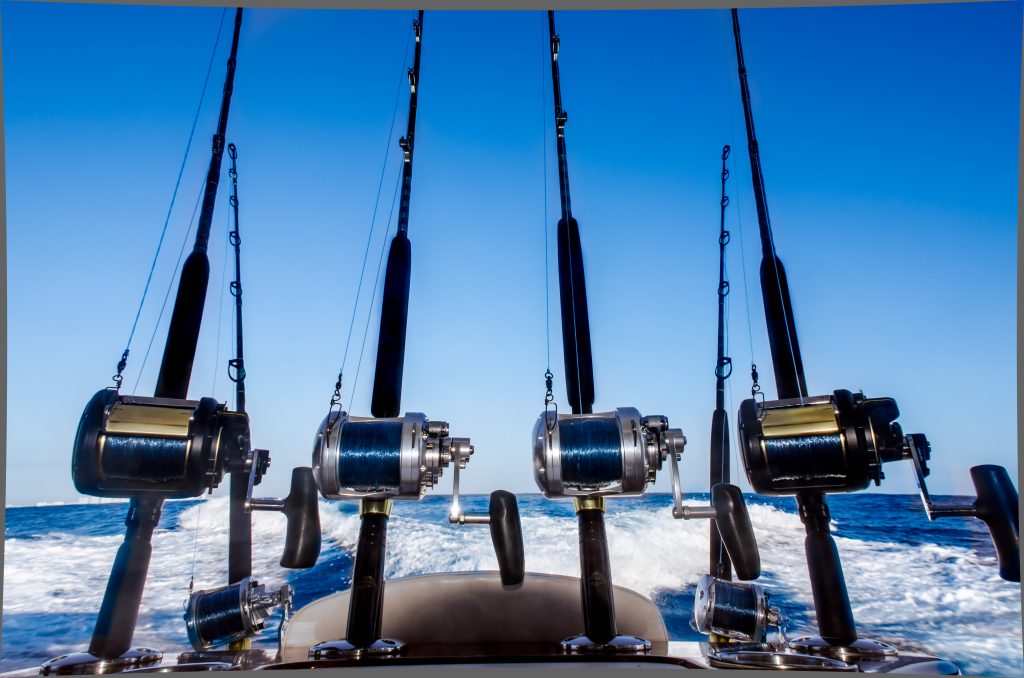 Fishing Gear Giveaways
However, needing good gear doesn't mean you have to take out a second mortgage on the house. Here at the Rusty Angler we believe in fishing giveaways, fishing sweepstakes, and fishing promotions. While a fishing giveaway might land you some free swag, I like to look for good promotions.
Bass tournaments are a huge business. That means there's a lot of competition for your money, and competition means good prices for you. Companies have fishing promotions all the time to attract new buyers.
I find that anglers are traditionalists at heart. That means when we find a company we like we tend to stay with that company. That becomes a trait that is useful to the thrifty angler.
Companies want those relationship buyers, especially when you're talking about competitors who will buy a lot of gear during their lives. This means companies are willing to give fantastic promotional deals to hook that lifetime buyer.
So be frugal in your buying, use sites like the Rusty Angler, but make sure you get what you need as well. It may be worth the extra $3 per lure to catch that $100,000 bass.
Good luck out there and happy fishing!