Premium Fishing Line by Brand – Filaments for Fishing Fun
The Best Lines To Pick Up Fish
Whether it's a hand crank, a cane pole, or a carbon fiber spinning rod, none of them are going to catch any fish without line. Fishing line is, quite simply, one of the most important pieces needed to catch fish.
Despite the simplicity of this item, there is a surprising amount of options for fishing line. Be it light line for pan fishing in a lake, or heavy saltwater fishing lines for grouper, the array of options can be dizzying.
At the Rusty Angler we are here to help anglers from beginners to professionals understand the range of lines from two-dollar Walmart basics to $400 tournament lines. First, however, we need to get to the basics.
Fishing Line Basics – What Makes A Great Line
Before we get to specific brands, it's important to understand why one type of line is better than another. Generally, there are four types of lines.
1) Braided Lines
Braided line is the oldest of all fishing lines. Think of pieces of cotton thread braided together to make a stronger line. That's what prehistoric man was using more than a million years ago.
Now, braided line has come a long way in materials, but the concept is the same. The downside to braided lines is that they are slippery – knots need to be very well tied – and opaque, meaning they can spook some types of fish.
Still, in general, modern braided lines have a few advantages:
Strong
Soft
Sensitive to movements
Smaller in diameter than monofilament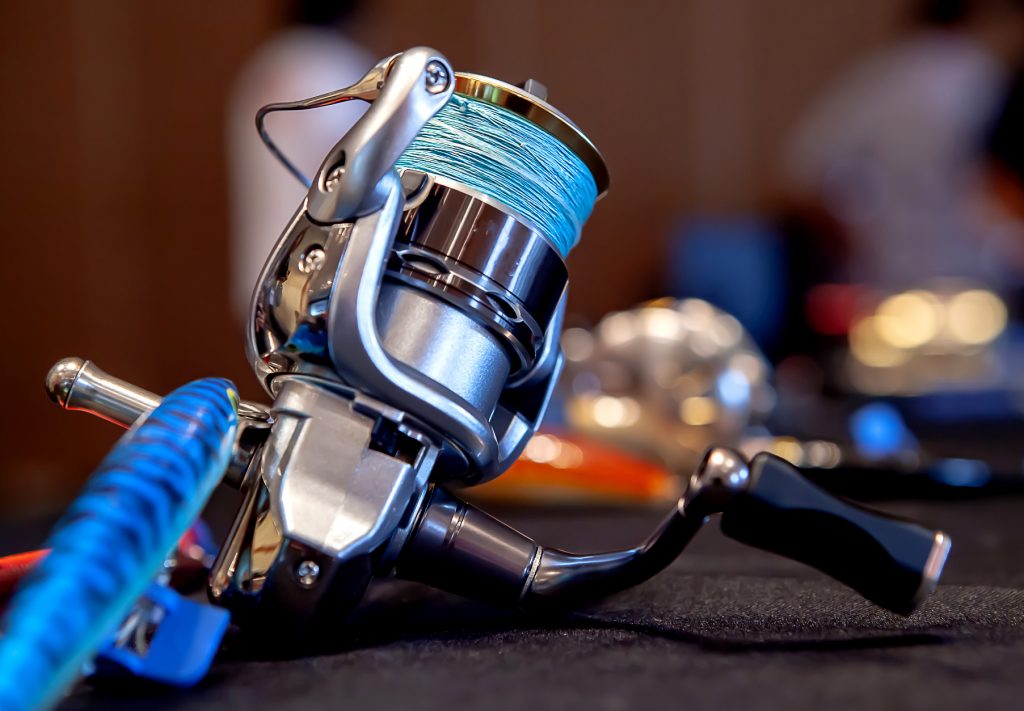 2) Monofilament Lines
When most people think of a fishing line, monofilament is what they see. It is some of the best value for the money when it comes to buying line. Its inexpensive nature makes it very popular, especially for beginners.
Monofilament is also the easiest type of line to spool and tie to a hook, so it is great for beginners and weekend anglers. It is still the most common, and most popular, type of line.
However, when deciding on monofilament line there are a few things to be wary of:
Stretchy and can impact the ability to set a hook.
Holds its shape, resulting in curlicues of line coming off the spool.
Not as sensitive to strikes
3) Fluorocarbon Lines
Designed to disappear in the water, this light and sturdy line has been gaining more popularity over the past few years. The biggest downside to fluorocarbon lines is their tendency to snarl after a cast, making them better suited to baitcasting than spinning.
Still, this type of line has great advantages for the avid or professional fisher.
Dense and sensitive
Invisible in the water
Very reactive to strikes and movement
So now that we know what's what, it's time to look at the best lines out there.
Premium Fishing Line by Brand
GODLINE Braided Fishing Line, Abrasion Resistant Superline – How could we not start with something called GODLINE?
Braided
Abrasion resistant
Strong and sturdy but still thin
Smooth in casting but sensitive to strikes
Good for fresh water or salt water
Even good for hand line fishing
SpiderWire Stealth Superline Fishing Line
One of the best brands of fishing line out there, it's hard to go wrong with SpiderWire.
Strong, reflexive, and responsive
No stretch
Green or yellow
Dyneema® PE Microfiber
Fluoropolymer Treated microfibers
Whisper quiet off the spool
Resists digging in on reels
Power Pro Spectra Fiber Braided Fishing Line – Billed as "the best line for the worst conditions."
Braided
Extremely strong
Available in a wide variety of strengths and color
Easy spooling and easy casting
Good for all conditions
Color Scissor Fishing Line, Clear Nylon Monofilament Fly Fishing
Clear fluorocarbon
Invisible in water
Very inexpensive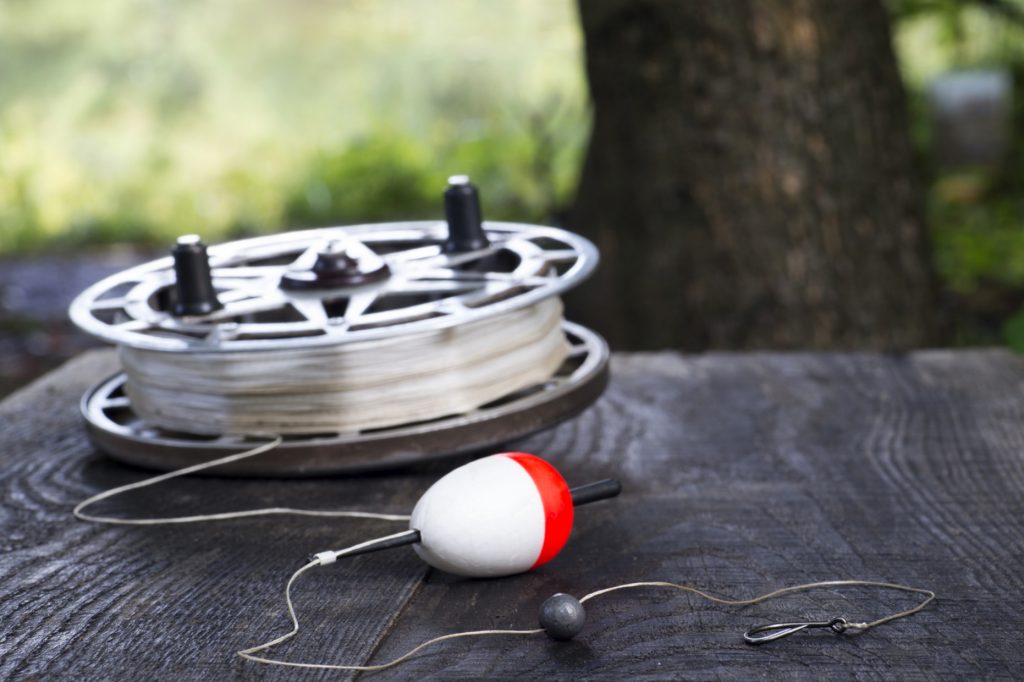 KastKing World's Premium Monofilament Fishing Line
Monofilament
Parallel roll track design for exceptional spooling
Inexpensive
Strong and reliable
Peter Armor Braided Fishing Line
Braided
Abrasion Resistant
Sturdy
Zero stretch
FISHINGSIR MonoPro Monofilament Fishing Line
High tensile and great abrasion resistance
Incredible strength for confidence and control
Great shock strength and easy cast
Fishing-friendly and trouble-free
FISHINGSIR FluoroPro Fluorocarbon Coated Line
Combination of copolymer core and 100% pure fluorocarbon coating
Fluorocarbon coating makes virtually invisible in water and long casting
6 times stronger as powerful as monofilaments
Sink faster with low water absorption than nylon fishing line
Low stretch with super sensitivity
Berkley Trilene Big Game Extreme Fighting Power
Highly effective and one of the most well reviewed lines out there
Strengths from 10 to 100 pound test
Shock resistant
Extremely strong
Berkeley Vanish Fluorocarbon
Very sensitive to strikes
Invisible in the water
Very strong
Smooth casting under any condition
Sufix Invisiline Fluorocarbon
Inexpensive
Smooth casting
Stretch-resistant
More Line – Less Money
Professional grade fishing line may be expensive, but that doesn't mean it isn't worth it. That being said, why pay for it when it can be received for free? Here at Rusty Angler there's few things we like more than free fishing gear.
Take, for example, the Piscifun Fishing Line Winder Spooler Machine Spinning Reel Spool Station System. This smart tool makes loading line on a spool a breeze. It is especially useful when loading multiple spools for a weekend, or week long, trip.
Sure an angler can spend retail rice on this must have accessory. Instead of breaking out the credit card, try entering information into that fishing giveaway questionnaire and see what happens.
Also, don't miss out on a good fishing promotion code. These are codes used by companies to bring customers to their products at an impressive savings. Most can be found throughout the internet, on coupons, and on sites like the Rusty Angler.
There's no need to fall for some advertising line when looking for line. Checking out more of our fishing tips at Rusty Angler and join our Facebook fishing page for some great fun! Know what's good, find the best deal, enter that promo code, and get to spooling.