Baitcaster Reels – Casting for Bargains
When it comes right down to it, the two most important pieces of gear for any angler are the rod and reel. A good fish reel can make all the difference, especially when it is built for the day's conditions.
There are several types of fish reels, however, most fall into one of a few categories: Baitcaster reels, Spinning reels, Fly Fishing reels, and Deep Sea or Trolling reels.
However, when it comes right down to it, all reels do the same thing: They allow the bait to be sent out to the fish and allow the fish to be "reeled" back in. Keep that in mind and the rest becomes more detailed for the specific conditions and fish.
Spinning reels vs. Baitcaster Reels
Remember the old Zebco push button reels? When I was a kid I didn't know anybody who wasn't in a rush to get rid of that and move to a spinning fish reel. However, these beginner baitcaster reels had a lot to be happy about.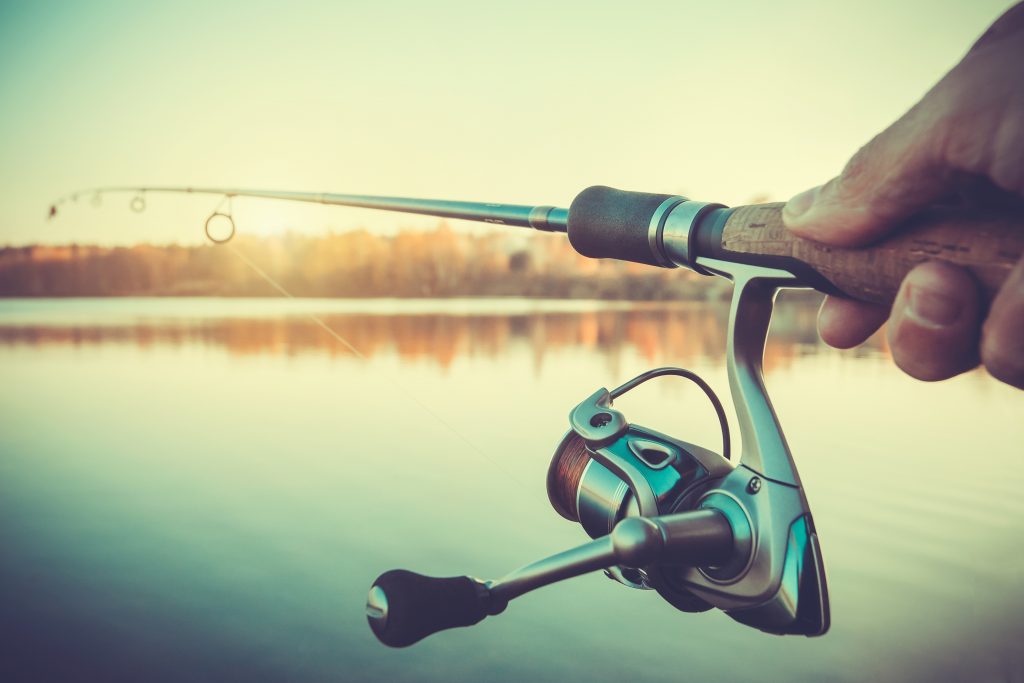 As the names imply, a spinning reel spins, and a baitcaster is specifically designed to allow better casting of bait. In particular, baitcasting reels allow for casting jigs, spinner baits and crankbaits with pinpoint accuracy.
What no one learns at first is that there is a dialed in drag resistance, which requires a higher skill set. Learning to thumb the spool as line flows off requires patience and practice. The result is lots of tangled lines, bird's nests, and frustration.
Not good for the beginner who is trying to get excited about fishing. For beginners and kids, make sure there is a knowledgeable mentor who can guide them through the difficulties.
This is why spinner fish reels are so much more popular. While they are not as pinpoint accurate, they are much easier to use, much easier to learn, and result in an early preference that can last a lifetime.
What's the best fish reel? The one that fits!
Reels for fishing are everywhere, but when it comes to finding the best one it is a lot like choosing a musical instrument. Find the one that fits the player. Different anglers are more comfortable with different reels, so don't be afraid to experiment with a few different styles and brands.
However, that being said, there are a few reel fishing companies that stand out, as well as a few reels.
Shimano
It is hard to go wrong with Shimano reels. Made famous for their exemplary cycling gears, Shimano took their knowledge of smooth gears and functionality and transferred them to spinning reels. The results were nothing short of awesome.
Take, for example, the Shimano Stradic CI4+ Spinning Reels. Read any blog or post about the best spinning reels and this one always makes the cut.
An update on the already popular C14, this reel boasts excellent action, quick responsiveness, a great line feel, and it even floats. That last part is important as it can save an angler hundreds of dollars on a dropped or grip-pulled rod.
Also at the top of the spinning reel class are the Shimano Sienna FE Spinning Reels. This line of reels is priced in the mid-to-low range, yet it competes with reels over twice the price. That alone makes it worth a look.
If it can be found as part of a fishing giveaway or fishing sweepstakes, all the better. Remember, here at the Rusty Angler we like to keep an eye on all the best fishing promotions and fishing sweeps. Check out the latest fishing giveaways on our site!
Okuma Stratus V
The Okuma Stratus V Spinning Reel is another consistent top performer. Considering it also often comes in on special discounts at more than half the cost of comparable reels, it's hard not to love it.
Okuma delivers high performance and quality that will enhance any angler's skill set. Known for precision machine cut brass pinion gears, corrosion resistant graphite construction, and multi-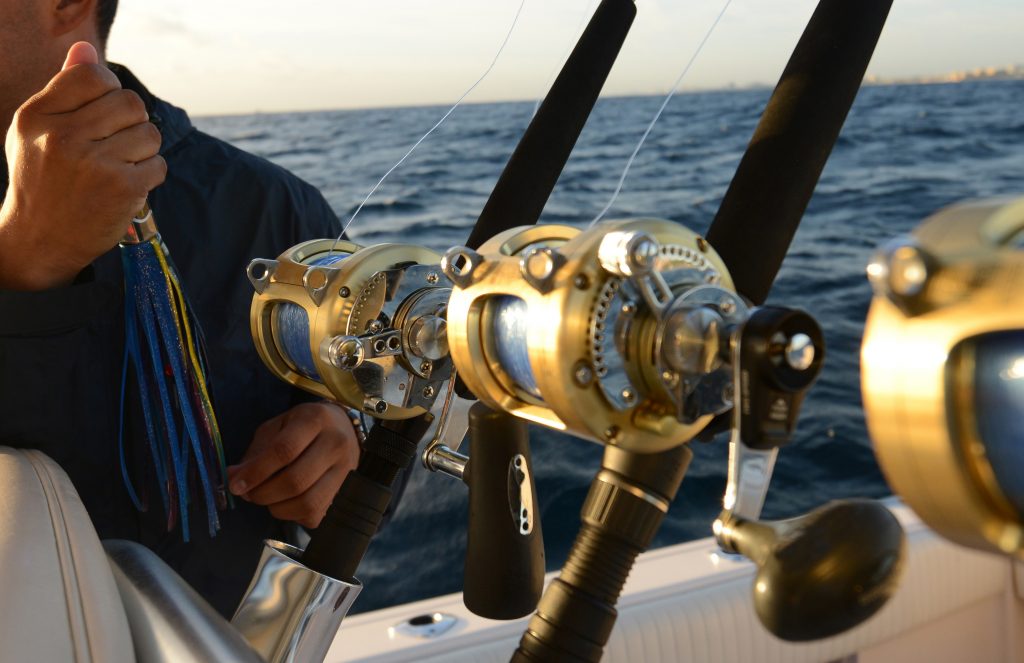 disc, Japanese oiled, felt drag washers, this reel is both durable and reliable.
The Stratus V also come equipped with an Air Rotor System and a quickset roller bearing for smooth operation.
PENN
There's also the PENN Spinfisher V Spinning Reel. Like all Penn reels, this fish reel is water tight and made for durability. The drag system is completely sealed and the reel has a full metal body to keep everything in place when going for larger fish.
Unfortunately, any angler who gets one is going to pay for that specialization, so be ready for it. Excellence and legendary quality come at a cost. Along the same lines comes our last reel.
Daiwa
Last on our list is the Daiwa BG Spinning Reels. This almost legendary Daiwa reel is a well-known performer that is a go to reel for the experienced angler.
It boasts some of the most reliable performance out there along with precision machining and smooth gear operations. In addition, it is a top saltwater performer, resisting corrosion and rust.
All Together Now – The Rod and Reel Combo
Especially for those starting out in the world of fishing, a solid rod and fish reel combo can combine the best of all worlds. The new angler gets a reliable starting kit without it costing too much.
Zebco
The Zebco Dock Demon Spincast Combo is just such a combination, and often a first fishing kit for children. Available in spinning reel and baitcaster reel versions, this combo can often be found for less than $10.
Sure, it's not a write-home and brag about set. But for $10 it can't be beat for kids and other beginners.
Another nice feature of these combo kits is that they often are interchangeable with upgraded reels. If the Zebco starts to go, grab a Pflueger Presidnet Spinning Reel and swap it out.
Pflueger
Moderately priced, the Pflueger President Spinning Reel brings a superior quality reel without breaking the bank.
This fish reel features a 10-bearing system, graphite body and rotor, aluminum handle. Increase the quality with the braid-ready spool, slow oscillation gearing, and the result is a reel that lays line better and minimizes line twisting.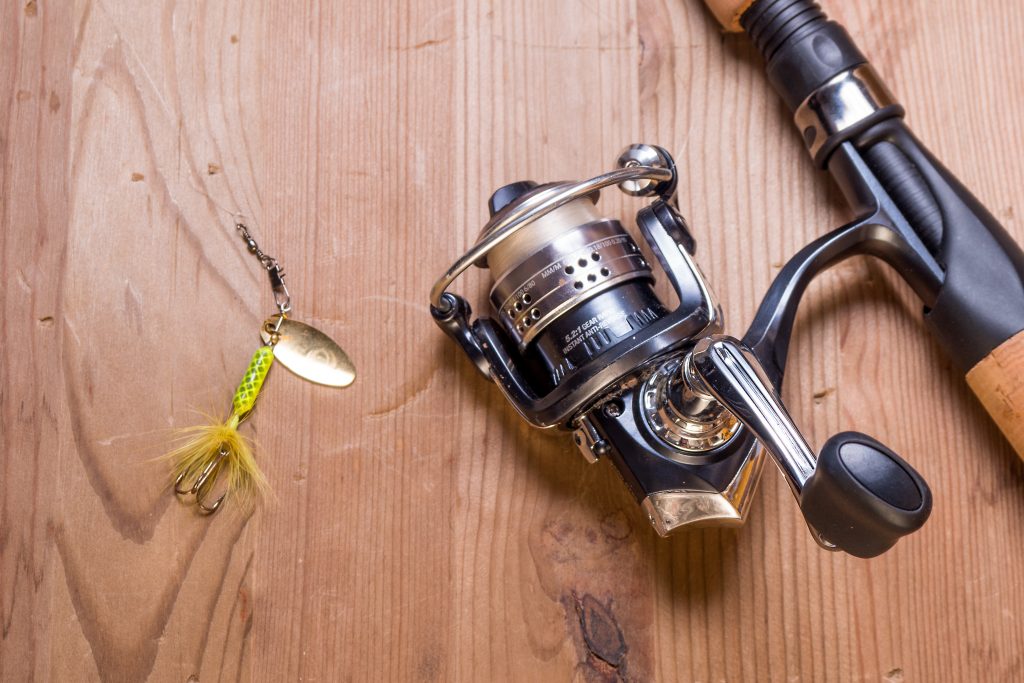 See if you can find one of these in the latest fishing contest or part of fishing giveaways online and any angler would be on top of the world. All in all, it is a great fish reel at a very reasonable price.