The fight isn't only on the water
It is no secret our country, and indeed the whole world, is struggling. The world-wide pandemic caused by the Novel Corona Virus (COVID-19) is straining hospitals, destroying world economies, and has left more than 3 Million Americans without jobs.
At times like this, when we all pull together to help our families, friends, and neighbors, it is also a time to go back to basics. There are few means of gathering food more basic than fishing.
Most of the world relies on fish as a food source. Indeed, 1.7 Trillion fish were caught last year and sold for food. So now, as the Corona Virus depletes bank accounts and supermarket shelves, perhaps it is time to grab a pole and get back to basics.
Where to Fish For Free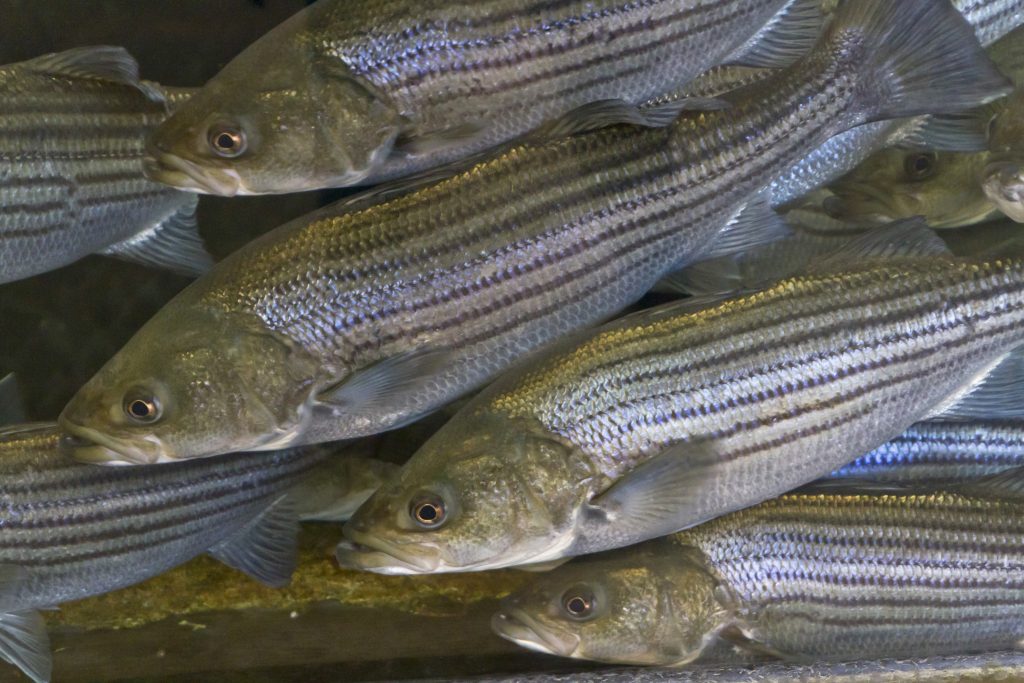 While state governments are keeping many areas closed, one place that remains open in all states are the public fishing lanes. Parks, rivers, lakes, and oceanic coastlines are open. In many states, the need for fishing licenses are being suspended during the outbreak.
If licensing is still required, look for Free Fishing Days between now and the end of May. They are available in every state and are published on state web pages. For example, in Indiana there are license-free days May 3, June 6-7, and September 26.
While being limited to a few days or specific areas may be annoying, it is a lot better than trying to find a way to pay the fine for fishing without a license.
Remember, check local state guidelines for areas that both require, and don't require, a fishing license. Remember, private waterways do not require a license, just the owner's permission.
What to Catch and Where
Spring is a great time to fish for food. Many species are spawning, others are becoming active after the winter thaw, and even more are schooling to head out to sea. Every part of America sees an uptick in fishing during April and May.
There is more than one fish in the sea. For those on the East Coast this means a ready supply of spring fish like skipjack, flounder, perch, cod, halibut, and scrod.
All of these fish are easy to catch and delicious. In addition to the fish, there's an abundance of clams, eels, crabs, and quahog.
From the Carolinas through Florida and around to the Gulf Coast, fishing is a year-round activity with many types of delicious options. Deep sea fish like grouper and snapper are great, but they require more expensive equipment and time.
Instead, look for flounder, mullet, snapper, and the always delicious snook. Don't be shy about trying any of these fish, just make sure to stay off the reef as ciguera toxin has been known to creep up in Florida reef fish.
Throughout the Midwest's lakes and rivers there are an abundance of great tasting fish that are also fun to catch. From yellow perch to crappie, largemouth bass to walleyes, there are fish for every type of angler and pallet.
Bluegill are a particularly popular panfish that can be found just about everywhere in the Midwest. Don't forget the other panfish like sunfish and bream to have easy to catch meals at the ready.
Like Florida, the West Coast sports year round fishing. Most of the time that's charter fishing in the deep sea or hooking salmon. However, when looking for easy to catch food fish, the coast is teaming with delicious fare.
Halibut, herring, and cod are all in season and abundant up and down the California coastline as well as up into Canada. Black perch, opaleye, and the always popular Pacific mackerel are also staples of the southern part of the West Coast.
Best of all, in California all public piers are open for fishing without a license. That means no fees, no limits, and plenty of tasty take home from the sea.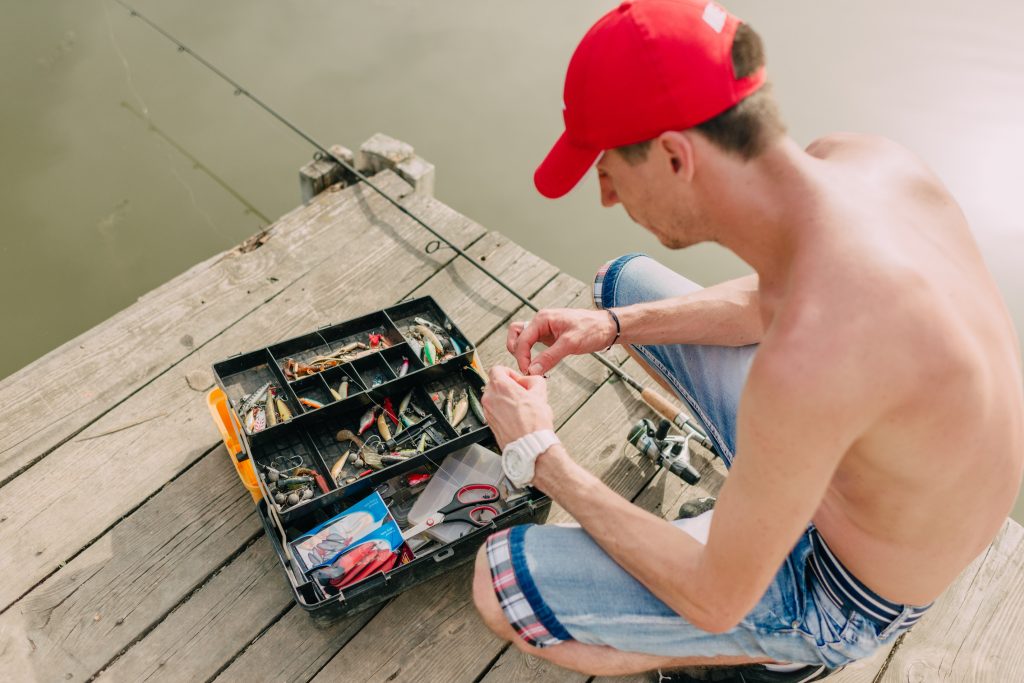 Great Fishing Gear at Better Prices
COVID-19 doesn't only mean grocery stores with stripped shelves, it also means many Americans are out of work and dangerously close to being out of money. So finding the right gear, at the least cost, is just as important as knowing where to use that gear.
For those anglers looking to feed themselves and their families for the least amount of money, there are clearance sales all over the country. Good rod and real spinning combinations can be found for less than $20, and in some places for less than $10.
These are reputable brands like Daiwa, Shakespeare, and Penn. The Daiwa Samurai X Spincast Combo can be found for under $15 and will serve well for basic sustenance fishing.
Plussinno fishing rod and reel combos are some of the best inexpensive sets on the market and many are telescoping as well, making it easy to carry wherever a hungry angler needs to go. Just add some basic gear, hooks, jigs, and the like.
Speaking of which, a good set of basic tackle should not break the bank either. For $15, savvy anglers can get a 177 piece fishing kit from Walmart that includes hooks, sinkers, swivels, snap connectors, and an easy to carry case.
Round out a complete kit with extra line, some needle nose pliers, basic first aid supplies, and a pocket knife. Sure it would be nice to have a bunch of specialized jigs and lures, but when push comes to shove a simple hook and bait works well.
If budgeting allows, some plastic worms, a few basic lures, and jigs should do the trick. Grab a couple of spinnerbait lures, a top water lure, and some soft plastics like the Yamamoto Senko.
Finally, don't forget a stringing line or a bucket to bring that catch home to the family. Even in times that aren't so tough, there's few activities more enjoyable than catching your own food. In times like these, bringing home that spring catch of panfish is a feeling no grocery store can replicate.
Don't forget to check out Rusty Angler's free fishing giveaways, too!