Finding the Reel Deal
While people all over the world still fish with hand lines, the vast majority of anglers rely on a rod and reel combination. So the question comes up; how to tell if a reel is the right one for the type of fish, the type of environment, and the experience of the angler?
Just as important a question: How to get the most bang for the buck when buying a reel?
Saltwater Fishing Reels versus Freshwater Fishing Reels
Step one in buying the right reel is knowing the environment. Saltwater is notoriously caustic and destructive. A savvy angler knows that saltwater gear has to be more robust as well as easily cleaned. A saltwater rig will likely cost more, but the upfront cost is much less than replacement costs.
Major brands such as Penn and Daiwa offer solid options at reasonable prices – less than $100 for the fishing reel – and often a smart angler can find excellent reels at clearance prices.
For example, the Penn Fierce II Spinning Reel is a solid, reliable reel that will last for multiple seasons. With an aluminum body and graphite spinners, this reel is not only tough and reliable, it can be quickly hosed off after use and left in the sun to dry, ensuring no salt destruction of the mechanism.
Remember, when it comes to saltwater a sealed mechanism and easy cleaning are the keys to ensuring long life and repeated seasons of use.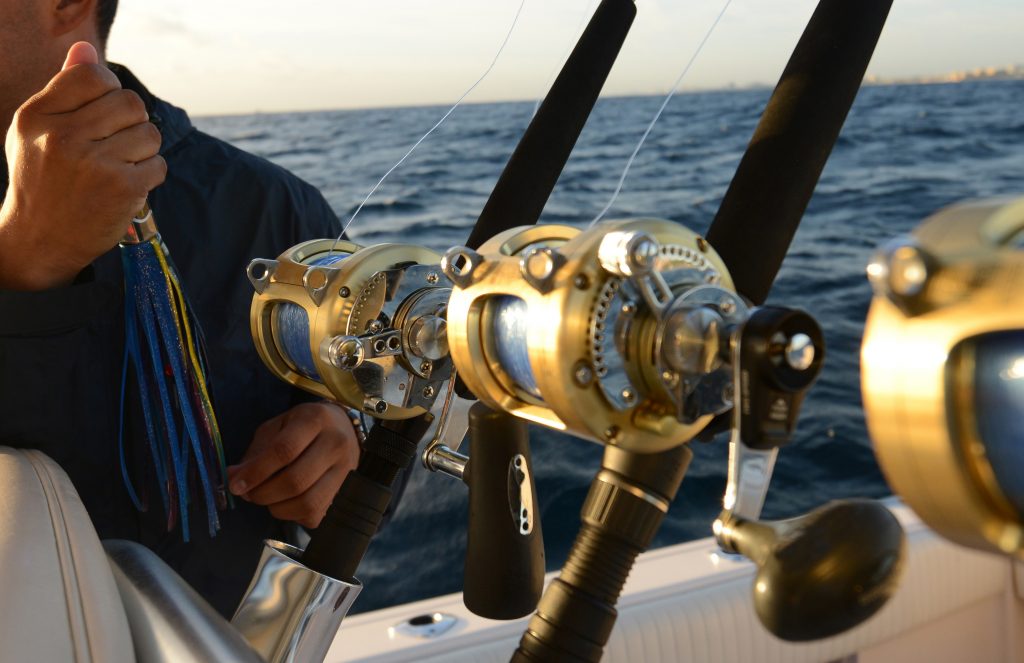 Types of Reels and Their Uses
There are several different types of fishing reels, from spinning reels to fly reels. Now that the saltwater versus freshwater choice is out of the way, making sure the correct reel is used for the type of fish will ensure a much happier fishing experience.
Spinning Reel
By far the most widely used reel is the spinning reel. It is one of the most basic pieces of fishing equipment. A fixed spool is held underneath the fishing rod, and the line from a spinning reel is pulled out by the weight of the tackle.
The most versatile of all reels, and arguable the easiest to use, spinners are a great multi-purpose reel. They can cast a variety of rigs and are usable in many environments.
The down side to them is their tendency to snarl a line when used improperly, as well as their imprecision. They are difficult to accurately control, but are great for long casts and quick retrieval.
These reels can range from $20 to $2,000, so understanding the user's needs are important. Generally, a good spinner should cost less than $100, the pricier models being reserved for professional and charter fishers.
Daiwa makes an excellent line of reasonably priced reels that include ones such as the Daiwa Regal LT Spinning Reel. A member of Daiwa's LT line – Light but Tough – this is a workhorse reel that will provide solid consistency for several seasons.
It is built on a carbon frame providing rigidity while keeping the weight down. Its smooth, balanced Air Rotor with Air Bail system further reduces weight while delivering a smooth drag. Finally, the machined aluminum handle adds to the lightweight but powerfull package.
Baitcaster Reel
The next most common fishing reel is the Baitcaster Reel. With a baitcaster, the spool rotates when casting, thus paying out line as the lure flies. The result is greater accuracy of casts. A cast can even be stopped mid-line to ensure perfect placement.
These are, therefore, very popular when casting around trees, bushes, and other debris. Watch any bass fishing competition and baitcaster reels are used by nearly everyone.
Baitcasters require practice and experience, but can be very effective for making the perfect cast on a regular basis. Those who take the time to learn the mechanics of these reels often return to them as favorites.
These reels come in a variety of designs and tend to cost a slight bit more than a spinning reel, however excellent reels can be found for less than $100. Shimano makes a particularly solid line of baitcaster reels, such as the Shimano SLX.
The SLX features a comfortable, all-metal Hagane® body. This housing is extremely tight and rigid, which prevents body flex for smooth, balanced winding. The SLX offers Shimano's proven VBS® cast control, which uses centrifugal force to vary the amount of friction applied to the spool. This reduces the chances of backlashing.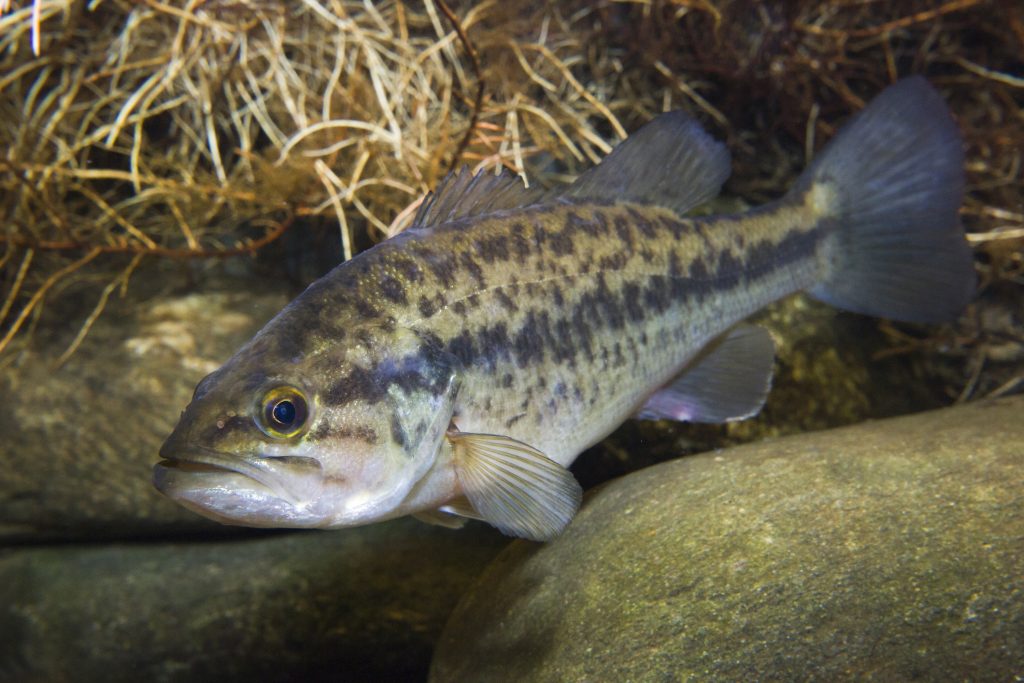 Open Face Reel
An open face fishing reel looks like a traditional spinner reel, but there is one important distinction. An open face has a stationary spool instead of a spinning spool. This design allows more line to be wound on the spool and stops releasing line easily.
This makes open face reels ideal for larger game fish, such as salmon or trout, and great for bottom feeders that require more line to reach, like catfish.
One of the best values out there is the Shimano Syncopate FG. At a cost of $30 or less, this open faced reel is perfect for those seeking a light weight, rapid use reel. While it is not the sturdiest workhorse out there, at its low price point it can be easily replaced.
Fly Reels
Fly fishing is a unique form of angling beloved by many. However, it requires a unique set of fishing gear as well. One of the most important pieces is a quality fly reel. Just remember, like any specialty equipment, this is where the budget meets the bank account.
In fly fishing, reels are the jewels of the pastime and a great fly reel is often treasured as such. Aluminum is a solid material for fly reels, providing support and rigidity while keeping down weight. In addition, they can be colorized to enhance the beauty of the mechanism.
A good option is the Waterworks-Lamson Remix Fly Reel. At under $200, this reel will provide solid cast and return while retaining accuracy and durability for season after season.
Just remember, fly fishing is about balance and feel, so make sure the fishing reel is balanced correctly for the rod.