There are few experiences better than watching a child catch their first fish. The excitement, the pride, the joy. Not to mention the happiness of the child. Still, there are struggles along the way, not the least of which is finding the right gear at the best price.
Let's face it, kids break things. There is no point in getting a 6-year-old a $200 Shimano Curado rod—only to watch it sink to the bottom of the lake when it gets pulled from their hands.
In addition, gear for children should be sturdy enough to take the abuse of a beginner while still being sensitive enough to make the catch. It should be solid enough to survive years of use while being simple enough to avoid frustrating a child.
All in all, there are a lot of qualities needed in a good setup for youth anglers. Fortunately, companies have spent their time and effort into finding that sweet spot.
Small Person, Small Fish, Small Gear
Children are small. That means the target fish should also be small. Think panfish. That means the gear should be light and easily handled. A youth fishing kit should be small and light — light pole, light line, line bobber.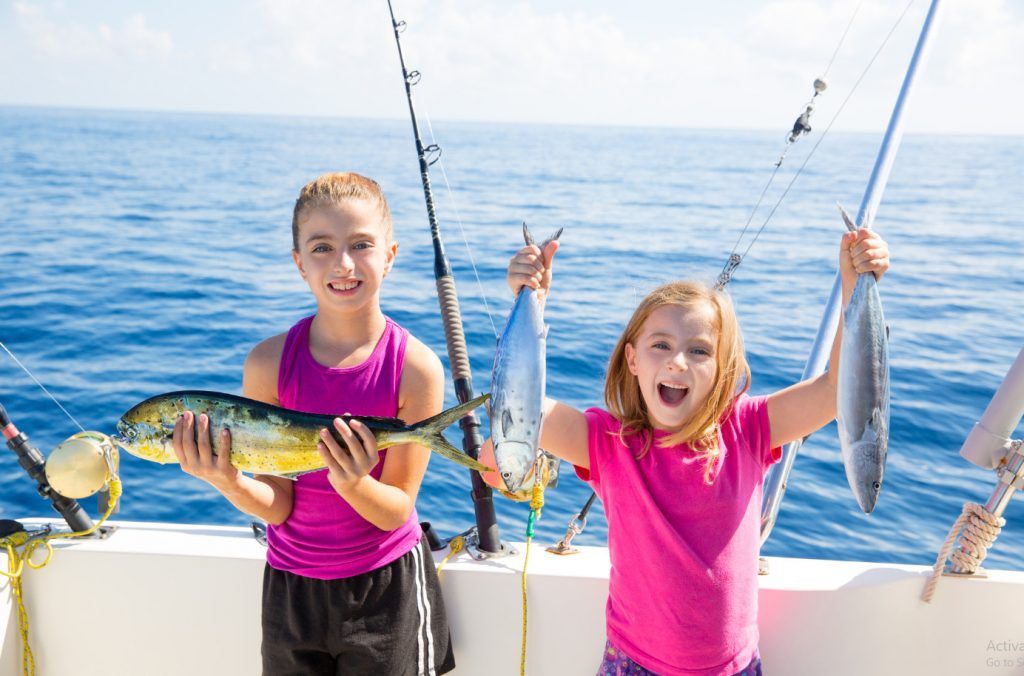 Start with a small hook. Although it seems like a big hook would work better, a little hook is much more effective at catching the smaller fish and can still hook the big ones. Next, put a little split shot weight just a few inches above the hook, followed by a small bobber.
The line should also be light, around a 6-pound test. That's light enough to be used easily but strong enough to handle crappie, small bass, and other panfish. PowerPro Spectra is a good brand with a history of reliability and quality at a good price.
For hooks, bobbers, weights, and tools – every kit should contain a multipurpose tool for hook removal and line cutting – a lightweight tackle box is ideal. Nothing beats the feeling of carrying a stocked box just like mom and dad.
There are several good brands out there, but it is hard to go wrong with Plano's Take Me Fishing Tackle Box. It is a simple, single-tray box that comes stocked with everything a new angler needs. There's even a bright pink version for those wanting some pizazz.
Make sure the bobbers are snap on models, as these are easier for small hands to use. In addition, make sure they are fun and bright. The fish don't care but the colors will keep a young fisherman alert to movement.
Kid Casters has a variety of options that are made specifically for children. There's even Sponge Bob and Ninja Turtle bobbers and lures.
Don't Spare the Rod – Spoil the Child
As technology improves for angling, the designs of youth rods and reels have improved as well. One of the more innovative designs, especially for very young anglers, is the Kid Caster Tangle Free combo sets.
These sets include an enclosed casting reel with a hollow rod feeding directly from the reel. That means there's no eyelets to feed through, no areas for line to get snarled, and a smooth cast release every time.
The Kids Caster sets are especially good for teaching fishing technique and control. They are great beginner sets and come in a variety of kid-friendly designs and colors. Not to mention they cost less than $20 so it won't break the bank if the child breaks the rig.
Zebco is another iconic youth brand and for good reason. Combination sets like the Zebco 33MC502UL is a great set for beginners. Lightweight graphite makes it strong but suitable to small hands while the ambidextrous retrieve fits everyone.
For slightly older children a more adult set up, like the Shakespeare Ugly Stick Dock Runner combo, is ideal. Still coming in at less than $20, Ugly Stick is a great buy from a respected company.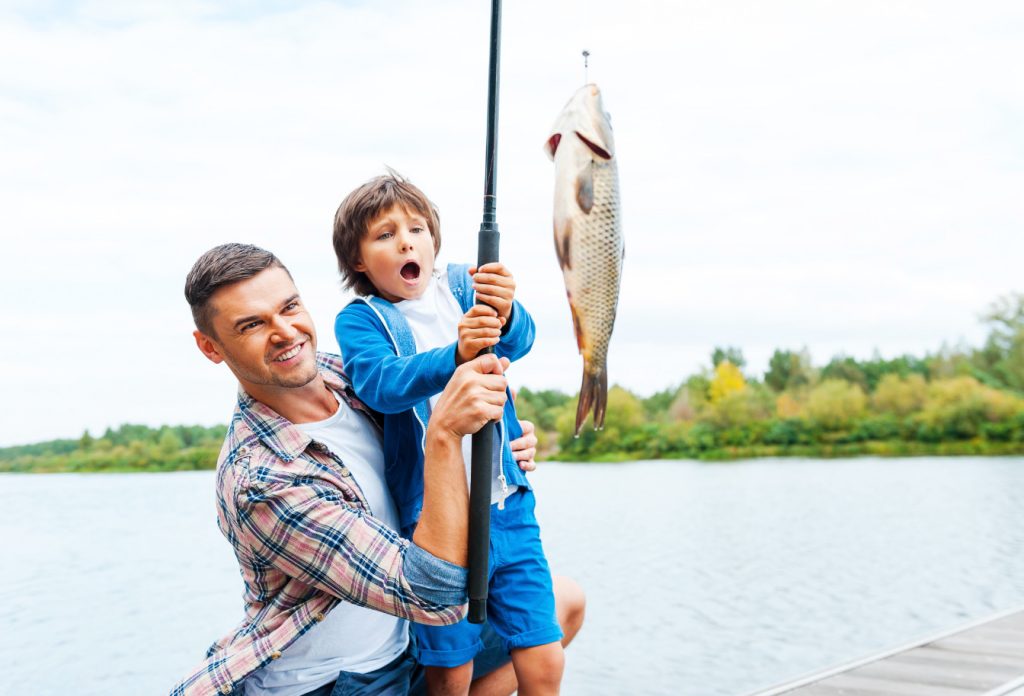 The rod is lightweight but looks and feels like a much more expensive one. It competes easily with more expensive, high-end rods, and its graphite and fiberglass construction makes it highly durable and balanced.
This type of setup is also great for teaching more advanced gear skills. With cork grips and twist lock reel seats, a young angler can learn to remove and replace reels and line. It also sets the stage for learning to match rod and reels without buying a pre-made combo.
Reeling in The Years
Finally, there are a variety of reels to which any aspiring angler can learn to adapt. Most youth learn with spinning or bait casting reels and there are a good variety of inexpensive models that fit well into little human hands.
One of the best is the Daiwa BG Spinning Reel. With a waterproof drag system and machined aluminum screw-in handle, this reel is suitable for fresh or salt water angling.
The spool design is top notch with an extremely smooth cast. Since the drag system is water sealed it is guaranteed to last for a very long time making it a good financial decision as well.
Another reel worth looking at is the Abu Garcia 170 Spincast. Very sturdy with a silky smooth drag and tremendous cast, it comes equipped with features usually found in higher priced gear.
It has a quick retrieve making it a joy for young anglers who are in the early stages of their fishing careers. Like anything for kids, the experience should be fun, and this is one fun reel to use.
Slightly more expensive is the Shimano Stradic K Spinning Reel. This is a youth reel that feels like an adult tool. With fully shielded bearings and a Hagen gear for smooth movement makes this a great "graduation" gift for a child ready to move away from kids' combos and into more adult fishing.
Finally, remember that children learn and thrive through play. Fishing should be an experience that is easy, enjoyable, but still challenging enough to get, and keep, a young angler's attention. With the right gear, and a great teacher, kids can develop a skill and hobby to last a lifetime.