White Bass – True Freshwater Bass
Oklahoma State Fish – Yes, they have one of those
From Lake Erie to the Winnebago River System and across Oklahoma, white bass, also known as silver bass, can be found in large quantities. These members of the temperate bass family are true bass, cousins to the saltwater striped bass, and a great spring fish.
White bass are readily available when spawning during the spring time. This prolific species can reach up to 5 pounds, however such giants are rare. Most white bass are about 2 pounds with trophy bass reaching 3 to 4.
So common and tasty are these fish in the Midwest that they are officially the Oklahoma State Fish, making identification of them well known and easy.
White bass have the same lateral lines as their salty cousins, but the lines are more subtle. When crossed with stripers, the striped bass hybrid is still found in fresh water but has patterns of broken lateral lines.
Catching White Bass – Tackle is Already Tackled
Most anglers already own the necessary gear to catch stripers. Just about any light to medium spinning or casting gear will work. A 6½-foot, medium or light spinning combo spooled with 8-pound test line is perfect.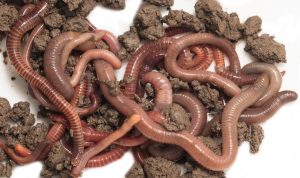 Lure choices vary from location, however, natural food sources like worms and minnows work well. For lures, sliders, grubs, and soft worms are ideal.  A white grub on a small jighead works in any location.
Another classic stream lure for whites is any version of a rooster tail. These are great for easy casting and produce a good thump that quickly attracts these snatch and go fighters.
For spawning fish, lipless crankbaits, crankbaits, and jerkbaits are a dependable lure. Finally, a jigging spoon dropped near ledges, and humps is sure to produce a satisfying hit.
As aggressive hunters, white bass will absolutely smash a slow-walking jumping minnow cast into a feeding school. Remember, these are smaller fish but feisty, so a 3-pound striper is about all an ultra-light spinning rig and 4-pound test can handle. Be prepared.
Having it Already Doesn't Mean Not Getting More
Just because an angler might already have the gear they need, that doesn't mean they should avoid finding new gear at great prices. Rusty Angler loves offering fishing giveaways, fishing sweepstakes, and fishing promotions with amazing prizes.
While a fishing giveaway might land some free swag, fishing sweeps are a great way to enter competitions for extra gear. After all, nothing is quite as satisfying as finding that perfect piece of free fishing gear.
That being said, one of the best areas to investigate is the world of fishing promotions. Companies have fishing promotions all the time specifically to attract new buyers or to highlight new products.
Often, companies will offer free gear or a fishing promo to get special equipment and combos out into the market. That means gear at either greatly reduced prices or even free. In addition, a good fishing contest allows anglers to win free gear with a quick online entry.
From the Midwest to the West Coast, Stay Sea Bass Sustainable
Unlike their smaller cousins, California white sea bass can get up to 20 pounds and more than 5 feet in length. In fact, if the fish is under two feet in length it must be returned to the sea.
White seabass are caught mainly with live bait in relatively shallow water. Still, they will take a fast-trolled spoon, artificial squid or bone jig. Live squid appear to be the best bait for a white seabass, but large anchovies and medium-size sardines are also effective.
Young California Sea Bass of are exceptionally vulnerable to sport anglers because they are not easily recognized. With a sleek profile and vertical bars, the young fish are mistakenly called sea trout.
So if an angler is in the market for some California angling, special care should be made to ensure the fish they catch are what they're after.
Lake Shores, River Banks, Stream Edges – Whites are Everywhere!
Once the spring spawning runs are done, head to large bodies of open water to continue pursuing these little fighters. The change of venue doesn't mean a change of tactics or results.
White bass are essentially open-water fish and, as such, prefer to stay in or near deep water. They move constantly, swimming in the water column rather than holding still like largemouth bass.
While spring fishing for stripers is done when they travel in rivers and streams to spawn, most of the time they are in lakes. Look for them around any hard areas of cover like bridges, damns, and heavy concrete bunkers.
White Bass Fishing – Great for kids, Great for food!
Because the habitat for these fish is so diverse, they are a great fish to introduce children to bass fishing. Also, since their best fishing season is in the early spring, these are ideal fish for early practice before summer swings into view.
These small, but aggressive bass are also known for quickly hitting bait and, after a short but fierce fight, tiring quickly on the line. These qualities also make them ideal for children.
Also, since white bass fishing can be done from the edges of rivers as well as shorelines of freshwater lakes, children can learn to fish for them without the need for a boat or expensive gear.
As the Oklahoma State Fish, conservation efforts also ensure there is a plentiful and steady supply of white bass for family fishing. That means years of family fun no matter what state the anglers are in.
Finally, since they are true bass, these fish are great panfish. The only thing better than catching a fish, is watching your family enjoy eating it at home or at a riverside camp ground.
So grab the kids, a handful of rod and reel combos, and get to where the action is. Start fishing for these fun to catch fish when a child and the love of angling will stick for the rest of their lives.