Black Basses, Temperate Basses and Asian Seabasses
It's All About the Bass – Bass. Are there any fish more profoundly American? They are the most popular game fish in all of North America. Fishing for bass is easy, fun, and, with the right tips and tricks, it's one of best ways to spend a weekend. There are a lot of types of bass fish, however they can all be placed into three basic categories: black basses, temperate basses, and Asian Seabasses.
Bass are some of the most plentiful fish in our country and compared to other game fish, they are also some of the easiest to catch. Still, it takes more than a loaded line thrown into a fishing hole to catch a trophy worthy of replacing that old "singing bass" on the wall.
To catch consistently good fish, the first thing to do is look at the different types of bass fish and learn what makes each type catchable. Fishing for different species requires different approaches and anglers need to know exactly what they are after.
Black Basses – The Most Popular in North America
When most people think of bass, they think of black basses. Both smallmouth and largemouth, these fish and their spotted bass cousins are the most popular in North America.
This is partly due to their significant population, as well as their aggressiveness and feisty attitude when hooked. They can be found throughout North America, and their popularity means many species have been introduced worldwide.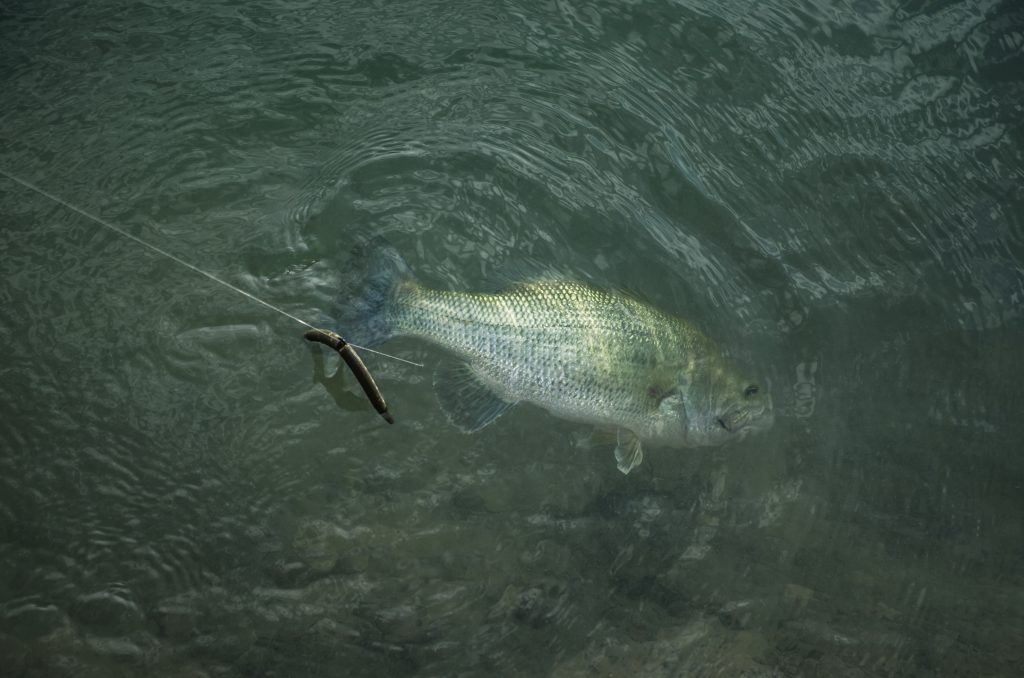 Largemouth bass and smallmouth bass are, by far, the best known of the black basses. However there is more here than meets the eye. Smallmouth, or smallies, are renowned for their fight and aggressiveness, while largemouth are revered for their size and flavor.
In addition, both will go after similar worm lures and Texas Rig lines. They can be caught from shore or from boat—or even from a kayak. This makes them accessible as well as plentiful.
The newest species of bass, the Choctaw Bass, was discovered in the Florida Panhandle in 2007. Relatively small in size, they are hard to distinguish from other types of bass – scientists count the number of scales to do this – and more is being learned every day.
If fishing in Texas, it is important for anglers to look out for the Guadalupe Bass. Aside from being the state fish of Texas, this small bass is nearing extinction. Those that do catch these fish must release them immediately.
Unfortunately, it can be difficult to identify a Guadalupe bass from a smallmouth. In general, the Guadalupe are smaller, under 3 pounds, and have more coloring. The basic concept, though, is if you are unsure about the catch, return this endangered species.
Believe it or not, largemouth bass are part of the sunfish family known as Centrarchidae. So don't be surprised if you find a lot of sunnies out there when fishing for bass. Heck, bring an extra line just for these delicious pan fish.
Temperate Basses – It's all True
Temperate Basses, also called true basses, are found in both fresh and salt water.  These larger fish are not related to black bass, which are actually sunfish. Instead, their closest relatives are the European seabass and spotted sea bass.
Members of the Moronidae family, these delicious fish are found in the southern part of the United States, where striped bass and white bass are both prized for their flavor.
While they live in temperate waters, as the name implies, they should not be confused with other types of sea bass. The Black Sea Bass, found in the waters of Florida, is actually a type of grouper and needs to be caught the same as other groupers.
The highly sought after Chilean Sea Bass is actually a type of cod. The giant sea bass, growing up to 8-feet long and weighing 100's of pounds, is also unrelated to what are typically known as bass. This gentle giant is endangered and fishing for it is now illegal.
Asian Basses – Small, Sweet, and Good to Eat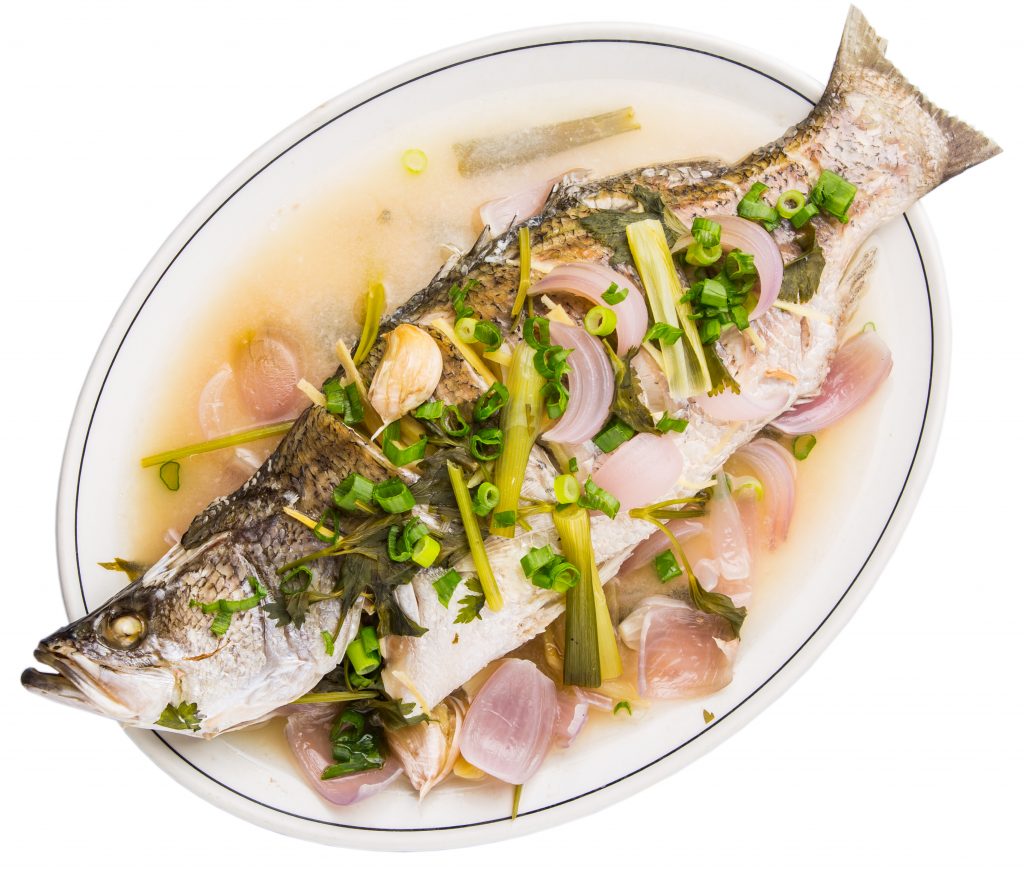 There are two types of bass that are native to the Sea of Japan and the coast of China. Both are known for their sweet flavor and are a major part of the Asian fishing economy.
Smaller than most bass, the Japanese Seabass and Blackfin Seabass are both members of the perch-like Lacteolabracidae family. Although they are smaller, they are highly sought after for large scale commercial fisheries.
This is partially due to the resurgence of seafood in the West, but is also fueled by the Japanese Seabass being one of the best fish for thinly cut sashimi and sushi. Restaurants throughout the world order these fishes from Japanese fishermen.
Other Types of Bass Fish Species – Sometimes, They're Just Different
Black Basses, Temperate Basses and Asian Seabasses aren't the only types of bass, but they are the primary food and game fish. There are, however, a few others that merit mention.
Australian Bass
The Australian Bass is found in streams and rivers in Australia and, like its American cousin, is a highly popular game fish. Previously called Perth Perch, the name Australian Bass has gained popularity as more anglers are drawn to catching this dynamic fighter.
Lanternbellies
Lanternbellies, or temperate ocean basses, are a fascinating fish that has bioluminescent patches on its belly. Found at depths of more than 500 feet, these glowing fish are ideal for aquariums and other displays.
Butterfly Peacock Bass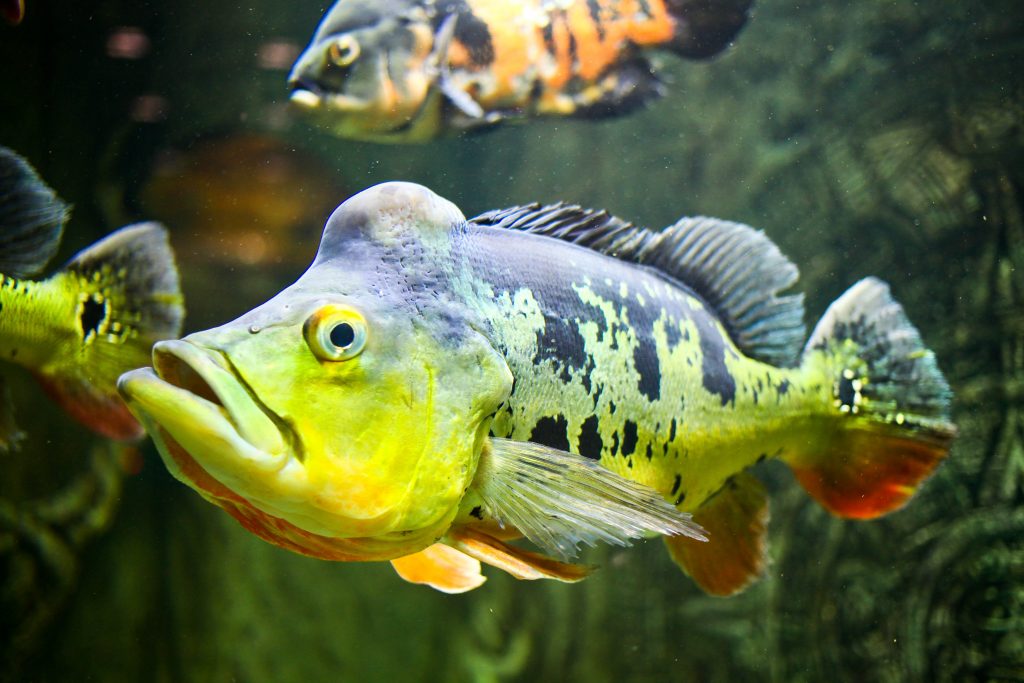 Finally there is the Butterfly peacock bass, an invasive species from the Amazon, has gained traction in southern Florida. Peacock bass are notoriously tough, aggressive fighters. Because of this, they have become a favorite of sport anglers everywhere.
Bass Fillets, online for only $60 a pound!
Sure bass filets can be bought and ready to cook. But here at the Rusty Angler, we like catching our bass just like catching great deals on bass-catching gear. With the right sales and discounts, it can come out to be a whole lot cheaper in the long run. Now that you've learned all about the types of bass fish, it's time to get your gear on!
Since bass are the belles of the ball, there is a tremendous amount of equipment out there for sale, and a lot of equipment means a lot of competition for hard-earned fishing dollars. That's good news.
Fishing sweepstakes are common, as are gear and tackle giveaways. Grab a copy of Bassmaster Magazine and you will find it chock-full of fishing promotions, many of them aimed directly at the lovers of big bass. Check out the latest articles, for instance, bass fishing for beginners is very informative for dads or grandfathers who want to take their sons and grandsons for a great fishing trip.
While a fishing giveaway might land some free fishing gear, these fishing sweeps are a great way to enter competitions for extra gear.
That being said, Rusty Angler is one of the best sites online today to check out the latest fishing promotions. Now that you've learned about the many types of bass fish, read more articles with great fishing tips that will help you enjoy the next trip and have fun! Companies have fishing promos all the time to attract new buyers or highlight new products.