Lake Trout Fishing Tips – Get Char Without Getting Burned
Lake trout, also known as char, mackinaw, and grey trout are the largest of the char trout and can come in at a whopping 100 pounds and more than 4 feet in length. This makes fishing for lake trout both exciting and demanding.
When trout are mentioned, most people immediately think of fly fishers in hip waders casting for rainbow trout. But make no mistake, fishing for trout in lakes is a must-have experience for any dedicated trout fisherman.
Lake trout fish come in three distinct varieties:
Common lake trout are thin and feisty. They make up the vast majority of lake trout.
Siscowet Lake trout are larger and found in the deepest waters of Lake Superior.
Rare Rush Lake trout are fat and tasty, but they are found in only a single lake on Michigan's Upper Peninsula.
This means not only is fishing for lake trout a solely northern experience, it is also an almost entirely American fish, because only 25 percent of the trout population is in Canada.
Lake Trout Facts – All About Lake Trout
Let's start with what everyone wants to know: what are the lake trout fishing records?
Largest caught with a net – 102 pounds, 50 inches.
Largest caught with a rod and reel – 72 pounds, 59 inches.
Lifespan – Lake trout can live for 50 or 60 years, so make sure to throw back any small ones, since they still have a long lifetime of spawning ahead.
Interbreeding – Female lake trout and male brook trout will interbreed and create a large hybrid known as a splake.
Fishing for lake trout means understanding the prey, so learning about these tasty titans is always a good way to begin.  Prized for their size and flavor, lake trout were commercial fished to the brink of extinction before conservation efforts were put in place.
That means more fishing for anglers without worrying about cutting into the population. Just make sure to respect that conservationism and ensure char are either eaten or returned to the wild.
Lake Trout Fishing Tips and Lures – They Like It Deep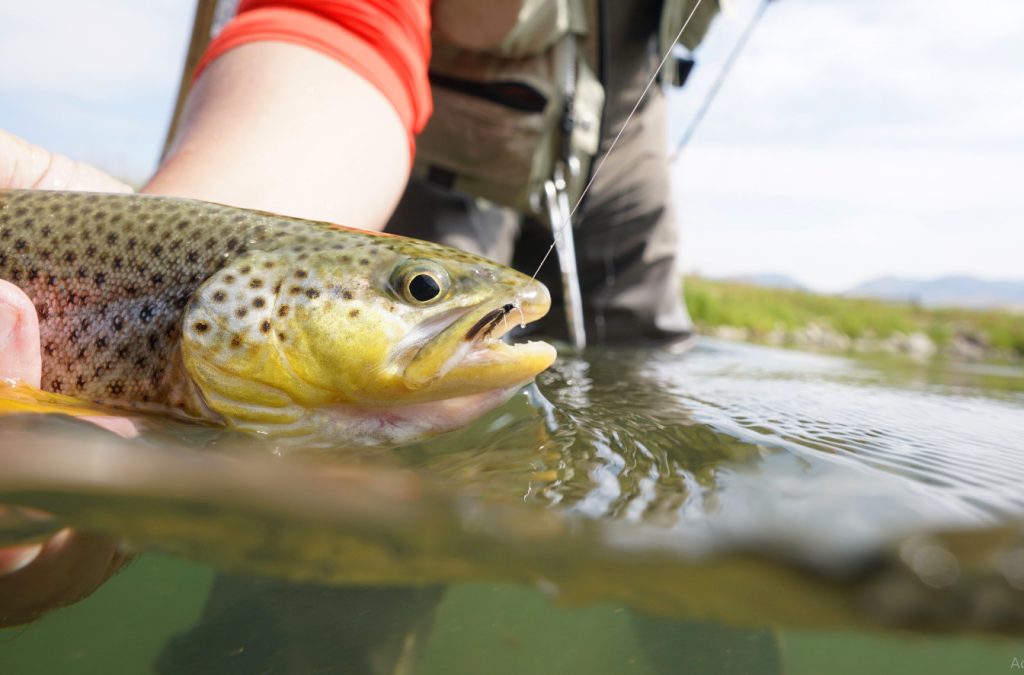 Unlike river trout, lake trout like cold, deep waters. They will go towards shallower waters during spawning season, but the biggest and best are in the icy depths.  This means char are also a great fish year round, as they love the cold weather, too.
When hunting lake trout, choosing bait and tackle should not be taken lightly. Unlike river trout, these guys fish near drop-offs and ledges that can get a lure down to them quickly. Also, don't be shy or afraid to use a depth finder.
Imitate a Minnow
Lake trout prefer their prey alive and wriggling. That means a smart angler will choose a lure that mimics baitfish. The best lure for lake trout will imitate minnows or night crawlers. Chad have even been known to go after smaller salmon.
That means the best bait for lake trout will be live minnows, so make sure your bait makes the trout think it is going after a minnow. Keep them active and moving, then hang on for the hit and ride.
If the trout aren't hitting, try jigging for trout with a sturdy Texas rig mount or troll for trout when they are scattered throughout the lake. When all else fails, a combination of cut salmon and a good lure can work wonders.
Lake Trout Fishing Techniques
When an angler is searching for the best lake trout fishing, he or she needs to do nothing more than look in North American lakes. Throughout the northern part of the US, lake trout are plentiful and make some of the best sport and culinary fishing around.
While trout fishing tips in lakes abound, there are a few fairly simple rules to keep in mind:
The more remote the lake or area of the lake, the more likely an angler is to find large, undisturbed trout.
Light action rods work best, but they should be at least 7 feet in length.
When choosing lures, brightly colored jerkbaits work best.
Bounce the line to create ripples.
These guys are large, so grab a 30-lb test line.
Cast at least 40 feet away from the school and then drag the line, bouncing it as it goes.
Lake trout hit hard. Keep a watch on the line or it can get yanked away.
For true lake trout fishing excellence, don't flinch at the idea of going on a vacation weekend and hiring a guide. These professionals know every trick in the book, and a whole lot that they keep to themselves.
Make use of all that information and experience so you can start becoming the expert. Then get out on that lake and haul in some giants.
Fishing for Lake Trout – Cold Weather and Hot Deals
Since they are in cold, deep water, you can fish for trout all year round. That means there are hot deals to be found on fishing gear for lake trout. Learn more about trout fishing in America.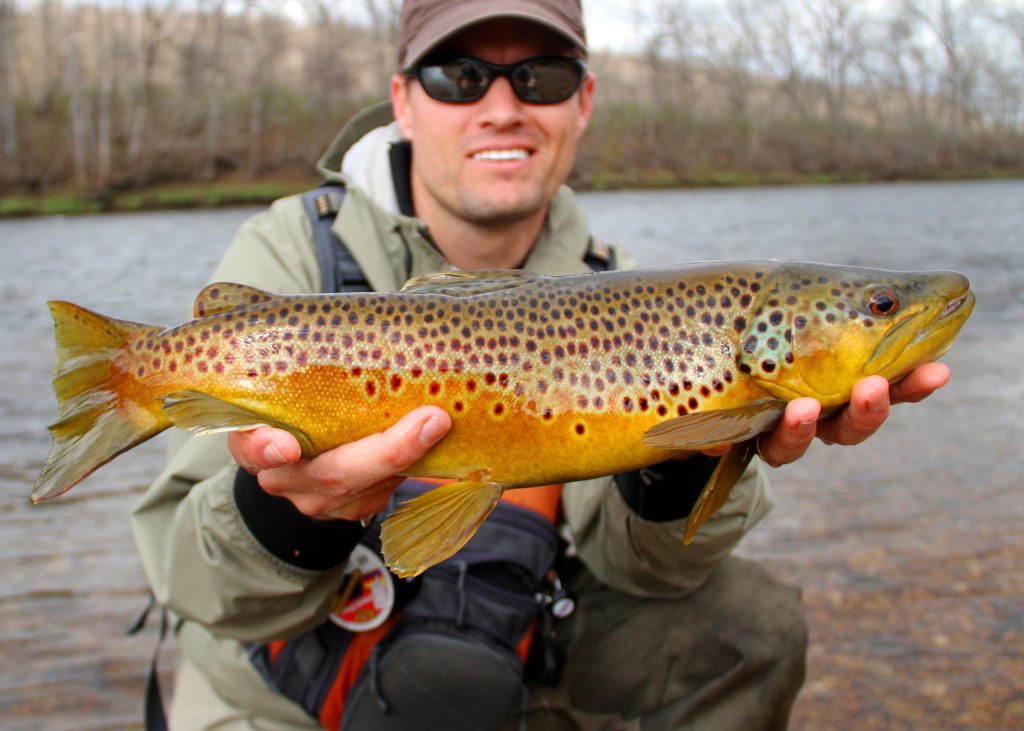 Here at Rusty Angler, we take our members' feedback and come up with the best free gear giveaways, so check out our fishing giveaway page and enter every day for a chance to win!
In the winter, not only are there great fishing promotions for things like a free fishing tackle giveaway, rods and lures, tackle boxes, and even kayaks.
Companies will be coming out with new gear in the spring, and will have fishing promotions specifically to attract new buyers or highlight new products.
Look for a special fishing promo code when browsing or ordering new equipment. These codes can earn a shopper anywhere from 10 percent to 50 percent off their purchase.
In addition, there are plenty of good fishing contests for the savvy anglers to win free gear just by entering some basic information in a questionnaire and pressing, well, "enter."
So while the weather outside might be frightful the deals are simply delightful when you're fishing for lake trout!