Fall is here and as we close in on Thanksgiving and other autumn holidays, it is time to be thankful and reveal some of the best holiday fishing locations. Autumn brings some highly active species and great locations, not to mention temperatures that will not fry a dedicated angler's brain, it is a great time to be on the water.
From New York to California, Florida to Alaska, here are some of the best fish to catch in the fall, as well as the best places to catch them.
Striped Bass in Montauk, NY
Known for the fall striper run, along with bluefish and false albacore, Montauk is iconic in the world of anglers and should be on every serious fisher's bucket list. Striper fishing is a way of life here and it shows.
During the peak of the run, anglers in Montauk State Park can cast into nearly an acre of water roiling with fish. The frenzy of striped bass is only matched by the anglers catching them.
For those with boats, Turtle Cove is known for trophy bass from 15 to 30 pounds. With live eels as bait and casting into deep water, the cove has been known for striped bass topping 50 pounds.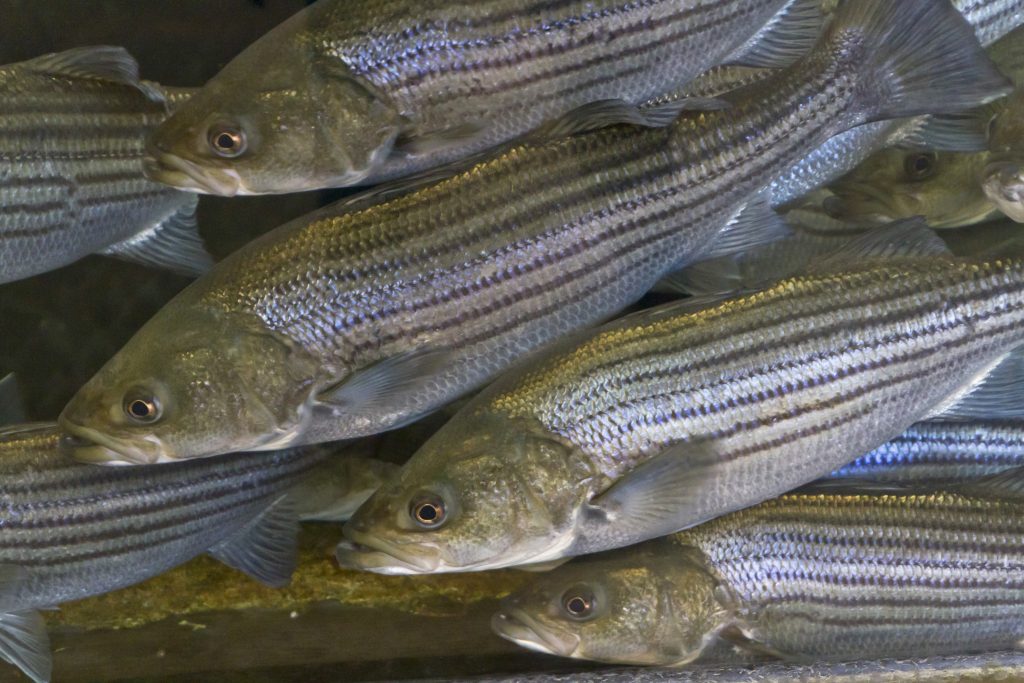 Chesapeake Bay Bass MD
Considered one of the most beautiful spots for bass fishing in the USA, Chesapeake Bay is also one of the prime locations for fall fishing. Striped bass head into the bay each fall to feed and spawn.
That means there is not only an abundance of bass, but the fish are big, fat, and eager to strike at everything from live bait to spinners, worms, and jigs.
From New York To Florida
Look no further than Lake Okeechobee when it comes to warmer fall fishing this holiday. The largest lake in Florida, and a lot of fun to say out loud, Okeechobee is known for high quantity as well as high quality fishing.
It is filled with largemouth bass, crappie, and catfish, there is something for every angler from beginners to experts, young and old alike.
Trout from the Brule, WI
Flowing through Wisconsin after exiting Lake Superior, the Bois Brule River, known as "The Brule" is another bucket list fishing spot. Known as the River of Presidents, it has been one of the favorite fishing rivers for Presidential anglers, and for good reason.
Bursting with beautiful fall colors, the Brule boasts mammoth runs of salmon and brown trout in early fall, followed by rainbow trout in late fall. The Bois Brule River has 44 miles of the most pristine landscapes in the country, and there is something for every level of angler.
The Boise Brule River is so scenic and thrives with such an abundance of fish, that President Calvin Coolidge built a summer home there just for angling.
Can't Dog Catfishing in Tennessee
While it may not be as scenic and glamorous as the River of Presidents, when it comes to trophy catfish there is no place better than the lakes and rivers of Tennessee.
Catfish of one species or another swim in almost every lake and river in the state. Massive channel, flathead and blue catfish have been hauled out of waters across the state, including a mammoth 112-pound blue.
Fall Creek Lake yielded a record 41-pound channel catfish, and the Hiawassee River brought a record breaking 86-pound flathead. Tennessee may well be the goliath catfish capital of the world.
Of course, no catfishing trip would be complete without heading to the western edge of the state where the mighty Mississippi river is known for big catfish and even bigger fish fries.
With the autumn lake turnovers, fall catfishing is an ideal chance to catch a big blue or channel catfish. It is also a great time to catch a monster flathead, as these whiskered giants are eating everything in sight to bulk up before winter.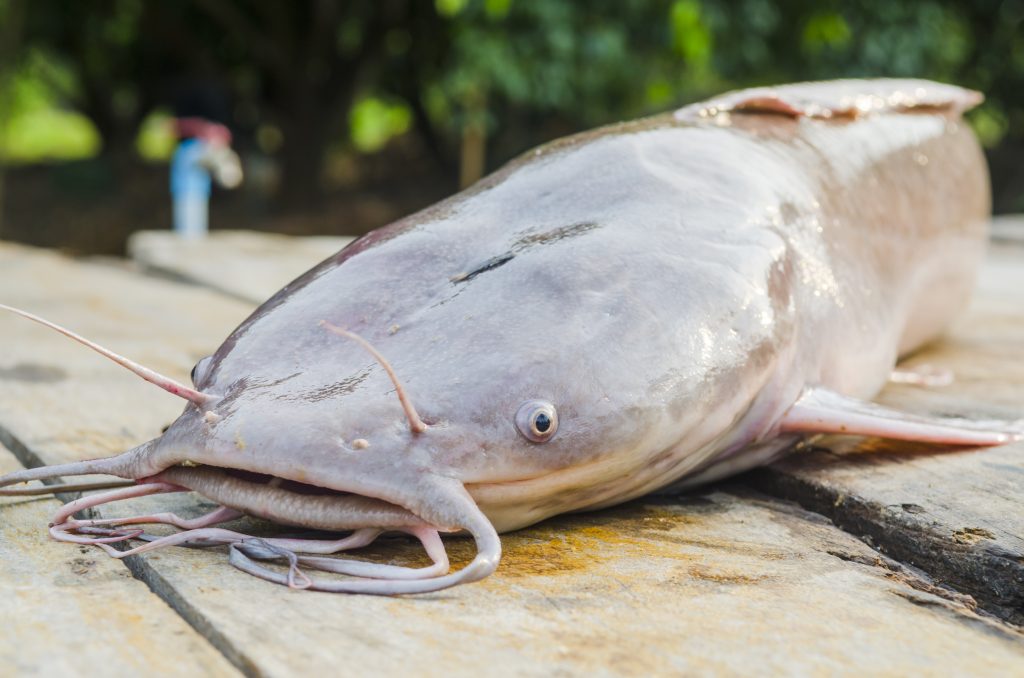 Wisconsin – More Than Dairy Air
The mythical Muskellunge is not only Wisconsin's state fish, but also one of the most elusive and brag worthy catches in the world. Known as "the fish of a thousand casts," this toothy fighter is worth the effort.
Muskies can be found throughout the state's countless lakes, rivers, and streams with lake muskies reaching 60 to 70 pounds. However, in the autumn months they become a bit less elusive.
In the fall, these monsters migrate into the shallower reefs, thereby making them easier to find and hook with crankbaits or via slow trolling. Then hang on for a fight only successful musky anglers brag about.
Variety Rules in The California Delta
Northern California is known for holiday fishing that includes salmon and sturgeon, striped bass, and black bass.  For many, the California Delta is an angling paradise that erupts with great fishing in the fall.
Given a variety of fish and charters available, this part of the California coast is not to be missed. Just be prepared for a scenic terrain that has weather and temperature changes throughout the season.
Alaska – The Fisherman's Dream Trip
Fishing trips to Alaska are iconic, making many an angler's bucket list of fishing. While there's great fishing in the frozen state year-round, experienced fishers know the best can be found in the fall and winter.
This is partially because fewer anglers desire traveling to Alaska when temperatures begin to dip. Great anglers have found the lack of competition makes fishing the iconic Kenai River that much better.
It begins with spawning salmon making their runs in early fall. In particular, Coho Salmon are abundant and fat for breeding, many reaching 20 pounds or more. This means spawning salmon brings rainbow trout after a snack of eggs.
At times in mid fall, there can be upwards of 2,000 rainbow trout for every mile of the Kenai. There is no reason not to get on the first plane to Alaska with this many salmon and trout.
Finally, the Kenai River in Alaska is one of the most scenic rivers in the world and offers some of the best fly fishing on the planet. Just grab a set of waders, find a part of the river that takes your breath away, and settle in for fishing at its best.